Atualizações de agora e o sistema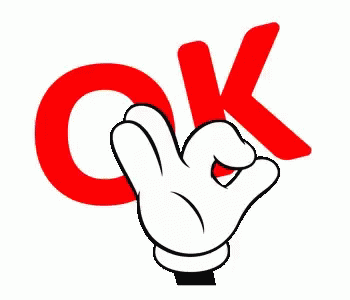 [email protected]:~$ apt list --upgradable
Listing… Pronto
big-names-ptbr/focal 1.0.2-1big5 all [upgradable from: 1.0.2-1
big3]
bigbashview/focal 3.3.1-0biglinux3 all [upgradable from: 3.3.1
-0biglinux2]
libldb2/focal-updates,focal-security 2:2.0.10-0ubuntu0.20.04.1
amd64 [upgradable from: 2:2.0.8-2]
libsmbclient/focal-updates,focal-security 2:4.11.6+dfsg-0ubunt
u1.1 amd64 [upgradable from: 2:4.11.6+dfsg-0ubuntu1]
libwbclient0/focal-updates,focal-security 2:4.11.6+dfsg-0ubunt
u1.1 amd64 [upgradable from: 2:4.11.6+dfsg-0ubuntu1]
python3-ldb/focal-updates,focal-security 2:2.0.10-0ubuntu0.20.
04.1 amd64 [upgradable from: 2:2.0.8-2]
python3-samba/focal-updates,focal-security 2:4.11.6+dfsg-0ubun
tu1.1 amd64 [upgradable from: 2:4.11.6+dfsg-0ubuntu1]
samba-common-bin/focal-updates,focal-security 2:4.11.6+dfsg-0u
buntu1.1 amd64 [upgradable from: 2:4.11.6+dfsg-0ubuntu1]
samba-common/focal-updates,focal-updates,focal-security,focal-
security 2:4.11.6+dfsg-0ubuntu1.1 all [upgradable from: 2:4.11
.6+dfsg-0ubuntu1]
samba-dsdb-modules/focal-updates,focal-security 2:4.11.6+dfsg-
0ubuntu1.1 amd64 [upgradable from: 2:4.11.6+dfsg-0ubuntu1]
samba-libs/focal-updates,focal-security 2:4.11.6+dfsg-0ubuntu1
.1 amd64 [upgradable from: 2:4.11.6+dfsg-0ubuntu1]
smbclient/focal-updates,focal-security 2:4.11.6+dfsg-0ubuntu1.
1 amd64 [upgradable from: 2:4.11.6+dfsg-0ubuntu1]
[email protected]:~$
T+
Olá a todos,
Testando hoje o ISO do BigLinux 20.04 beta 18 notei até onde fui no meu sistema padrão BL beta 16, notei que:
Modifiquei demais meu sistema ao ponto de ele ficar com um certo bug
Não sei ao certo "se" eu apagar todas, as pastas e arquivos ocultos da minha /home isso contornaria o problema. Mas fiquei com essa ideia na cachola (cabeça*)…
As modificações foram testes e mais testes, como (que acho que o mais anormal) foi compilar o app "griffith" e dele criar um .DEB com o checkinstall, não sei
Modificações em arquios e locai só se com isso acima, foram feitos pelo próprio APT/dpkg, também não sei, mas como a curiosidade matou o gato, vou apagar os .configs e ver no que dá, o que provavelmente me trará a este tópico…
Aguardem mas, não confiem…
*Por existir usuários estrangeiros no fórum as duas opções de *cachola
T+
Bem, vou contar o que aconteceu:
Todas as configurações apagaram como previsto, mas…
Apps instalados voltaram a criar entradas no menu
Antes de instalar:

Depois de instalar:

Ficou apenas uma quizila que não consegui resolver; isso ai:

No mais, está quase perfeito.
T+
Olá, boa noite.
Qual o link para fazer o download desse beta? Tenho interesse em testar.
Obrigado desde já.
Cara eu testei esse beta aí, tive que prender o note na mesa pra não sair voando…

, ficou um foguete!
Just running through my usual set of personal customizations using a live session. Everything worked except for changing the plasma style. New styles download and install but do not change and create a system settings error when trying to. Dell OptiPlex with i3. Otherwise an amazing effort and looking forward to the final release. Even in beta it puts a lot of the more recognized distros to shame.
What error appears?
Welcome to BigLinux!
This was the sequence I followed using a USB driven live session.
Some were default option settings the rest* were downloaded and then selected.
Language: English
Default kernel
Theme: Breeze
Fonts: Roboto*
Performance: Normal
Classic desktop
Application style: Oxygen
Color: Win10XOS Concept*
Icons: WE10X Black*
Window decoration: Xenon*
Then via the Control Center/Appearance & Performance/Advanced Configurations
Plasma style: Phoeninx light*
Downloads and installs but on selecting an error window appears "The system settings module closed unexpectedly".
The same error appears every time with no change to the theme.
Thanks, in my test have same error, but after installed all works fine.
I'm trying to fix in next iso.
Great. Good to know it was just a live issue especially since many 'reviews' are conducted using a live session.
Olá a todos e olá @Primeuspect

Lendo as mensagens via tradutor do google, deu para entender bem e digo que eu notei esse pequeno problema ao instalar novos temas de janelas, ícones e etc.

T+ = So long
Hello everyone and hello @Primeuspect
Reading the messages via the google translator, I could understand well and I say that I noticed this little problem when installing new windows themes, icons and etc.
T+ = So long
In fact after living in Brazil now for 16 years I should appologize for not being able to speak Portuguese but it hasn't happened. I guess working online with other English speaking people hasn't helped plus my Brazilian wife also prefers to speak my language except when I'm in trouble in which case the retribution arrives in her native tongue.
The only issue I have now relates to the light themes I like to use. With BigLinux they are not clear. It's like looking through gauze. Hopefully you can see the difference in these screenshots between BigLinux and Q4OS.
Unfortunately I don't see the problem, in screenshot clear theme look like same, just without another font family and icons.
I'm try another time, and see little difference, in blur effect, try type in menu effetcs and after configuration about blur, turn second option to minimal.
Thank you. The blur setting fixed it.
Boa tarde,
Instalei a versão Beta 23 e encontrei alguns Bugs…o menu iniciar não abre e dá erro em algum pacote ou configuração,tb não consigo abrir a configuração dos Widgets(clico e nada)…pensei em atualizar algum pacote ou coisa parecida,mas minha conexão não aparece e não funciona(cabo direto)…bem e não consegui mudar isso…então o que devo fazer antes de desinstalar…? Além do Big tenho o Zorin OS e o Feren OS ,ambos funcionando de boa.Obrigado a todos